We are Mardigi Tours.
A family
company.
Your family
in Costa Rica.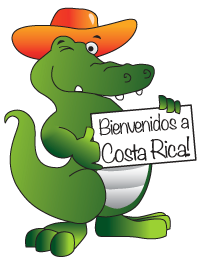 Mardigi specializes in tailored guided tours in Guanacaste, Costa Rica.
The company has a large experience in organizing tours with programs in specific fields like cultural topics, ecology, the social or political history and reality of the country. We provide the necessary hotel reservations in the required star level, the transfers and specialized guide services.

We can advise on the program possibilities of each item and can arrange all necessary contacts and visits with the corresponding official institutions of the country. Mardigi Tours is specialized in guided tours in and around Guanacaste. We can offer you a range of special guided walk-a-rounds.

We are specialized private tour operator company focused on providing highly personalized expedition services to our international client base.
We aim at enabling an expedition to reach its highest potential while being perfectly adapter to our clients taste and lifestyle. We understand that you are not only looking for a place for comfort and relax, but for the experiences that will enhance your human spirit.
For Tours in Guanacaste, your answer is Mardigi Tours.


We are passionate & professional.
Our dedicated team of professionals is committed to tailoring your tour package, ensuring an unparalleled adventure vacation that will exceed all your expectations. Our profound familiarity with Guanacaste's rich flora and fauna sets us apart from other tour operators.
Crafting that extraordinary, once-in-a-lifetime adventure is our foremost objective for each and every one of our esteemed guests. Mardigi Tours proudly holds full insurance coverage and is duly licensed by the Costa Rican Institute of Tourism (ICT)..
For an unforgettable vacation, contact Mardigi Tours now and book your "Adventure in Paradise"!
We have extensive expertise and knowledge in:

All 5 Guanacaste's National Parks.
Local Flora and Fauna ecological relationships.
Rain & Cloud Forest Expeditions.
Fishing Tours
Diving
Snorkeling
White Water Rafting
Kayaking
Horseback Riding
Customized Itineraries
Meeting Incentives
Family Packages
Tours to Nicaragua
Airport Transfer service.
We take you there with ease...
Our float and experienced drivers will move you safely!
Comfort and space in every way!
Going...green, going greener
If you've resolved to travel and make a difference, there's no shortage of amazing volunteer abroad programs awaiting you.
Whether you're a student, or you're taking a gap year, or you're a professional or a career break traveler, you're guaranteed to find a volunteer placement, language immersion opportunity, or hands-on internship that will allow you to explore the world, make a difference, and meet new friends.
ENVIRONMENT PROGRAM: Let´s be green with Mardigi recognized the importance of protecting the environment, our commitment is expressed the efforts to tackle complex environmental problems at home and some communities, from creating park at Panama town where children will have the opportunity to play in a safe place, plant trees and more... Through its grant making, the Environment Program pursues four goals designed to protect the environment for future generations.
Goals: Conserve the ecological integrity for people and wildlife. Avoid the worst effects of global climate change by reducing garbage on the streets. Looking to the healthy future: Let's be green recognized the importance to be in good health, in this spot we will do garbage collection campaigns to avoid some diseases such as Dengue, chikungunya and Zika and campaigns of fumigations. Become part of this program with a contribution.
Program of culture, sports and recreation: all these spots are vital to the health and well-being of human beings, and strengthens communities by encouraging volunteer involvement and providing constructive activities for youth.
Mardigi Tours Sustainability Policy
In Mardigi Tours we achieve customer satisfaction through a responsible management of natural and cultural resources of the environments we visit. We seek the least environmental impact as well as nature conservation and socio-economic benefit of the local business and citizens.


To achieve this we fulfill the following commitments:
We strive to reduce our CO2 emissions through stricter maintenance and constant controls on all the steps of our operations.
We are committed to responsibly manage our waste, reducing them by selecting biodegradable and products less-packaging and carefully recycling each type of material.
Buy intelligently, we investigate, we track and correct; this allows us reduce the amount of waste, promote sustainable practices among our suppliers.
We are interested in actively involved in the development of the canton, and particularly our community; not only as generators of employment, but by supporting education, training local people; enabling them to improve their quality of life.


As active members of Guanacaste Chamber of Tourism we care and work for the future of Guanacaste. Mardigi Tours is part of the board of directors of CATURGUA and from there we support and promote sustainability among the province business and government institutions.

All these politics goes much deeper and are clearly defined by the following documents:
Mardigi Tours Control of environmental impacts.

Mardigi Tours Energy Saving Plan.

Mardigi Tours Water Saving Plan.

Mardigi Tours Wastewater decontamination system.

Mardigi Tours Purchasing policy.

Mardigi Tours Plan to reduce waste production.

Mardigi Tours Carbon Neutral Plan.